Ask Serena Williams about the most memorable year of her life and the year 2017 would be topping her list. She began that year by winning the Australian Open title. Before that tournament, she found out that she was pregnant. Later that year, she gave birth to her daughter, Olympia. Shortly after, she tied the knot with the Reddit co-founder, Alexis Ohanian.
Apart from her father, Richard Williams, Rick Macci played a pivotal role in shaping Serena's career. He became the first professional coach of Serena during her childhood days. Recently, he recounted an incident from Serena's wedding.
WARNING
Article continues below this ad
Why did Rick Macci officiate Serena Williams and Alexis Ohanian's wedding?
Serena's childhood coach opened up about why he officiated Serena and Alexis' wedding in a podcast. Talking about the incident, he said, "It's right before the wedding, she's got the baby. The baby gets flu, I got the baby to the children's hospital, Serena has to go off and get some documentation to get married, and then they haven't found anyone to do it and then finally they say, Macci, you do it. And I said, me do it? I have to be a minister."
DIVE DEEPER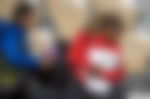 Recently, Serena made an appearance at the New York Fashion Week. At that event, she opened the Vogue parade.
WARNING
Article continues below this ad
Maria Sharapova on Serena's retirement
The American legend called an end to her illustrious career at the recently concluded US Open, where she reached the third round. Talking about Serena's retirement, her long-time rival, Maria Sharapova said, "She deserved that moment."
Further, she added, "To see her shine and to see her perform. Watching her match at Wimbledon and losing early, I think that was actually the best gift because she wanted to come out much stronger than how she played at Wimbledon."
WARNING
Article continues below this ad
It has been a year of tennis legends bidding farewell to the sport. Apart from Serena, the likes of Roger Federer, Jo-Wilfried Tsonga, and Ashleigh Barty have also retired this year.
Watch This Story: Serena Williams sends love as Roger Federer hangs his tennis racket